Sundays 10:30 AM
500 Clay Street
Houston, Texas 77002
(Downtown Houston)
Get Involved
There are a number of ways to get involved at Antioch. We serve in different local organizations and around the houston area. Call the business office 713.652.9506 and find out more.
Prayer Request
Our Prayer Ministry is privileged to pray for the needs of any individual and those in our Antioch Family; for deaths or emergency hospitalizations we immediate alert the pastor.
Visit Antioch
Located amidst the skyscrapers of Houston, Antioch Missionary Baptist Church continues to serve the needs of her people and community, proudly proclaiming the message: Jesus Saves.
Our Mission & Vision
At Antioch our vision is taken from Isaiah 43:18-19
"Do not dwell on the former things, or the past. See I am doing a new thing!
Now it springs up; do you not perceive it?"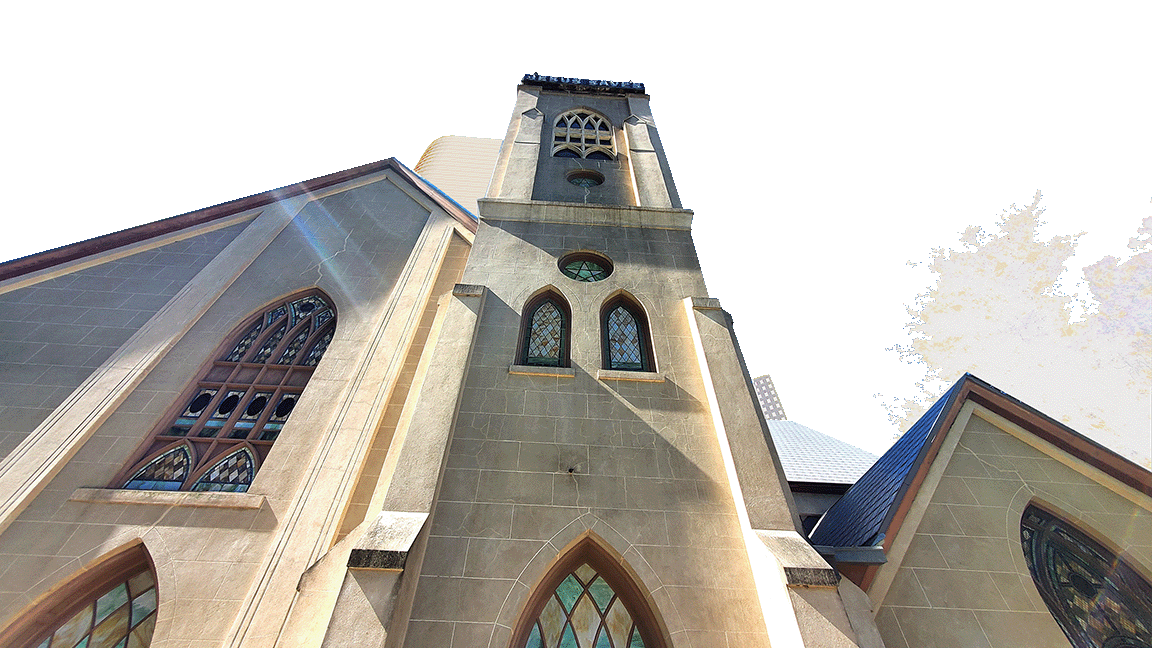 Our History
Praise and Worship through Ministry Since 1866
In 1866, members of Antioch worshiped under a "bush arbor" erected on the edge of Buffalo Bayou, and as membership grew, a box-house type structure was constructed at "Baptist Hill" (on the corner of Rusk and Bagby) for church ministry and service.
During the tenure of Reverend Jack Yates, the membership of Antioch Missionary Baptist Church grew more than four-fold and the box house at "Baptist Hill" could no longer accommodate the growing congregation adequately.
And, on the first Sunday in August 1879, the congregation marched from "Old Baptist Hill" to the new brick church on Robin Street, the first brick structure in Houston to be built and owned by African-Americans located in the center of Freedman's Town…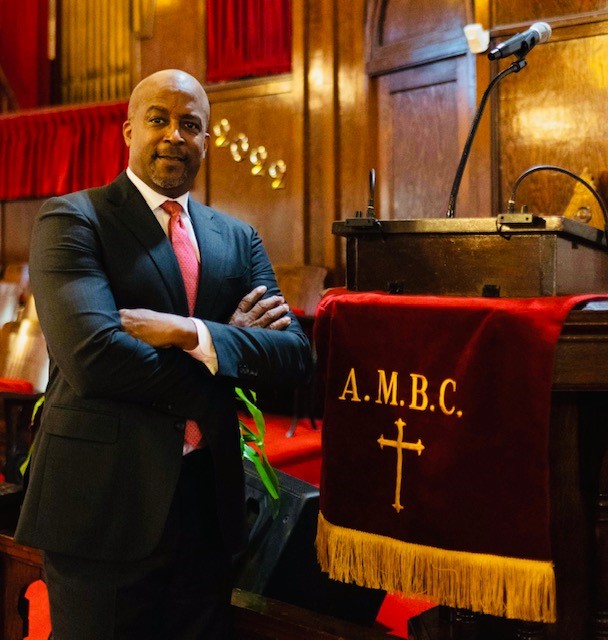 Greetings in the name of Jesus Christ our Lord and Savior.
My name is Pastor Lou McElroy. I currently serve as the pastor of The Antioch Missionary Baptist Church here in downtown Houston, Texas. We are honored and happy that you have followed the calling of the Holy Spirit and hope that you make Antioch your new church home and family.
REVIVE • RESTORE • REPLENISH
We are launching soon. We are working hard and we are almost ready to launch.
Something awesome is coming soon.
Plan a Visit
Services
We Gather Every Sunday
Sundays 10:30 am

– ZOOM –
Wednesdays 7:00 pm
(Bible Study every 1st & 3rd)
Mondays & Fridays 7:00 am
(Morning Prayer)
Wednesdays 12–1pm
(Hour of Prayer)
Plan Your Visit
We look forward to meeting you!
We would love to connect personally with you to ensure you feel comfortable and welcome at Antioch
What do I Wear?
The answer is simple: Come as you are!
At Antioch, you will see a wide variety in styles of attire, from casual to very formal.
Bible Study
Here at Antioch Missionary Baptist Church, our goal is creating a community and the key to connecting is getting involved in a Bible Study class.